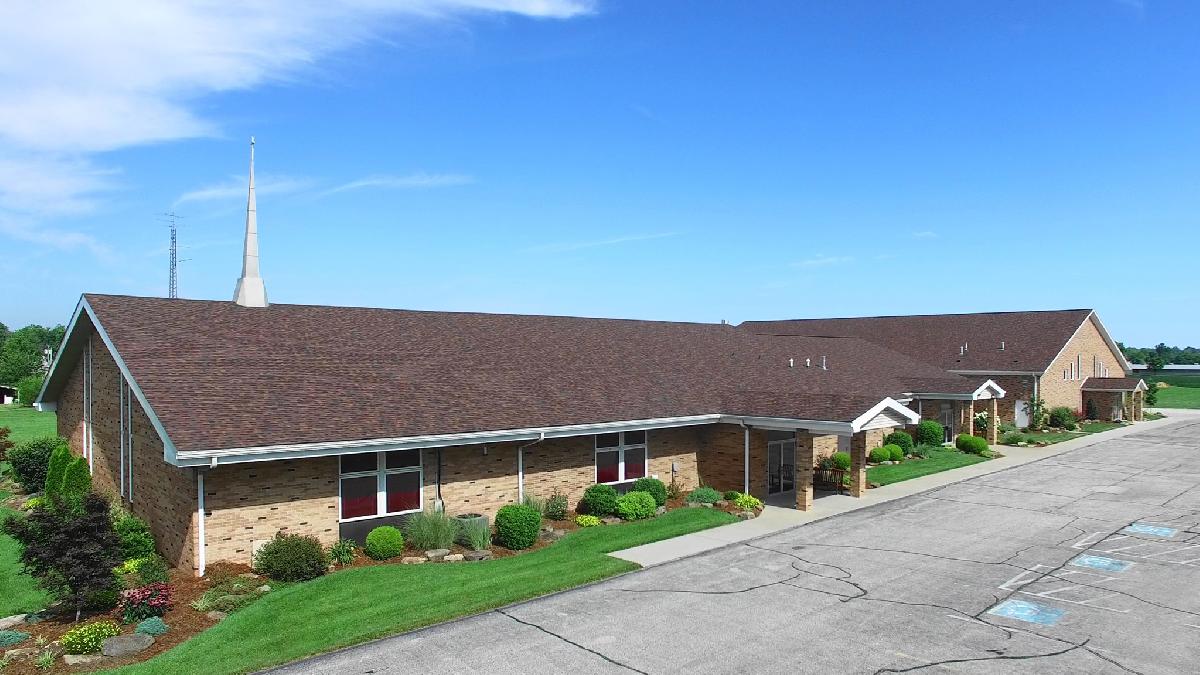 About Us
What We Believe: Click link to read our conference's (CMC) Statement of Theology. 
https://cmcrosedale.org/wp-content/uploads/2020/06/Statement-of-Theology-for-email.pdf 

What We Practice: Click link to read our conference's (CMC) Statement of Practice: 
https://cmcrosedale.org/wp-content/uploads/2020/06/Statement-of-Practice-for-email.pdf 
Our Mission at Providence: 
The mission of this congregation is to proclaim the Gospel of Jesus Christ to the unsaved and promote the spiritual growth of its members by providing opportunities for worship, instruction, nurture, fellowship, Christian witnessing and service.
Our History at Providence: 
In 1951, the Berea congregation started a mission work in Butler County, Kentucky. Early in 1953, it was decided to transfer that work to the Indiana-Michigan Mission Board and start another mission outreach closer to home. A storefront building was locted at 511 NW 16th Street in Washington, IN. The building was purchased and some repairs and improvements were made for the first service held on March 26th, 1953. The first Sunday was an experience; not knowing how few or how many people would be there. For the next sixteen years, we continued to worship in this small building every Sunday morning, Sunday evenings and on Wednesday evenings. On March 5, 1961, the church organized as a congregation with forty-three charter members. With the guidance of a consultant from Evangelical Church Building Corporation, South Bend, Indiana, we came to the realization that our small lot in Washington was inadequately and poorly located for a larger building. With much deliberation and some misgivings, the present site, 6.8 acres located two miles west of Montgomery on Highway 50, was purchased in 1968. The first service in the new building was held on Sunday, April 19, 1970. Our membership grew to approximately 90 with an average of 150 in attendance each Sunday. From 1970 - Present, Providence has undergone quite a few changes, one of them being the growth in attendees. We currently have on average 350 attendees on a Sunday morning. What a blessing it is to see our church grow! Although, it's not large numbers that make a church, it's the believers in Jesus Christ that make the church. The first pastor of Providence Mennonite Church once said, "Remember the One who died for you, trust the One who died for you, and look forward to the return of the One who died for you."
Profile

Ages vary from newborn to the elderly. Sunday morning attendance is between 300 and 400 people. Dress trends toward business-casual, though you can find anything from khakis to gray suits, sandals to heels. People are friendly, so during our coffee and refreshment time you'll likely make an introduction and maybe even find a new friend!

Music 
The music we sing at Providence Mennonite Church is a blend of old and new. We love the doctrinal rich hymns of the sixteenth century and we find blessing in the choruses of the twenty-first. Our praise team creates a unique blend of music that emphasizes the gathered body singing praise to God with one voice. Most of us who are comfortable with one particular style have discovered, while at PMC, that we have come to enjoy other genres of music we had not previously encountered. 
Sermons

Preaching at Providence Mennonite Church is expositional, meaning that it seeks to declare the point of a particular Biblical passage. Sermons usually last between 30-40 minutes and are packed with material for reflection. On a regular basis, our sermon series alternate between the Old and New Testaments. All preaching is gospel-driven. 


Thank you for the opportunity to introduce ourselves! We look forward to meeting you some day. If you would like additional information, please contact us. In the meantime, God bless you as you seek Him!

Copyright &copy 2021 ChurchTrac Software, Inc.